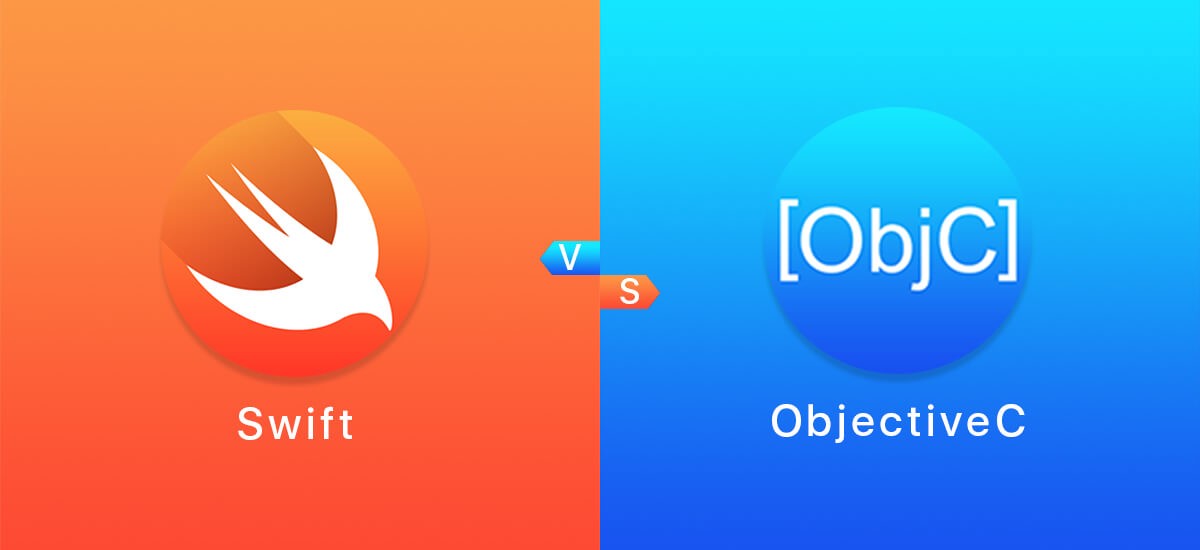 To go Swift or Objective C
Swift and Objective C are both native languages created by Apple. Many developers that are still starting out wonder if there is a difference between both languages, should they be more inclined to use one over the other, is there a certain action one language can deliver better than the other?
We're here to tell you… no, there isn't a single differentiating factor between both languages. The final product comes out looking exactly identical written by either Swift or Objective C.
So Apple created and invested time in creating a twin language to Objective C just for the sake of It?!
Of course not, time is money. And time is a critical factor nowadays, especially for developers, that's where Swift comes into the picture.
Swift enables developers to deliver several lines of code in a matter of 2 lines maximum. That's the real beauty of swift and that's why companies are more inclined to hire developers that are experienced with both languages. It saves them time and money